Jefferson is a district slightly to the northeast of the city center of Los Santos, San Andreas, modeled after the residential district of Watts in Los Angeles. It is a stronghold for the Ballas,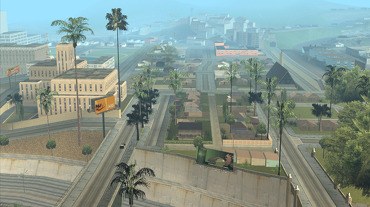 Grove Street Families, and Vagos during part of 1992, with the exception of the County General Hospital, which is a neutral area. The area is more of a Poor district, with numerous one-story houses and a few businesses. There are no known residents in Jefferson, although Carl Johnson can purchase a home in Jefferson.
North of Jefferson is Las Colinas, while to the south are Idlewood and Ganton. West of Jefferson is Glen Park, while to the east is East Los Santos.